Publications
Articles on Technical Education and Professional Training
The WorldSkills Americas Vocational Education and Training Committee coordinates the project where Experts from Member Countries contribute articles on Technical Education and Vocational Training.
The proposal is to publish a new article every 15 days.
Click on the links to read the published articles: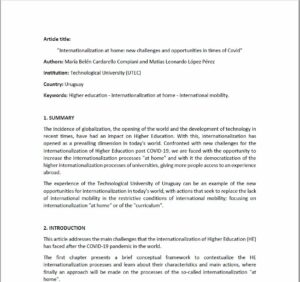 Internationalization at home new challenges and opportunities in times of Covid
---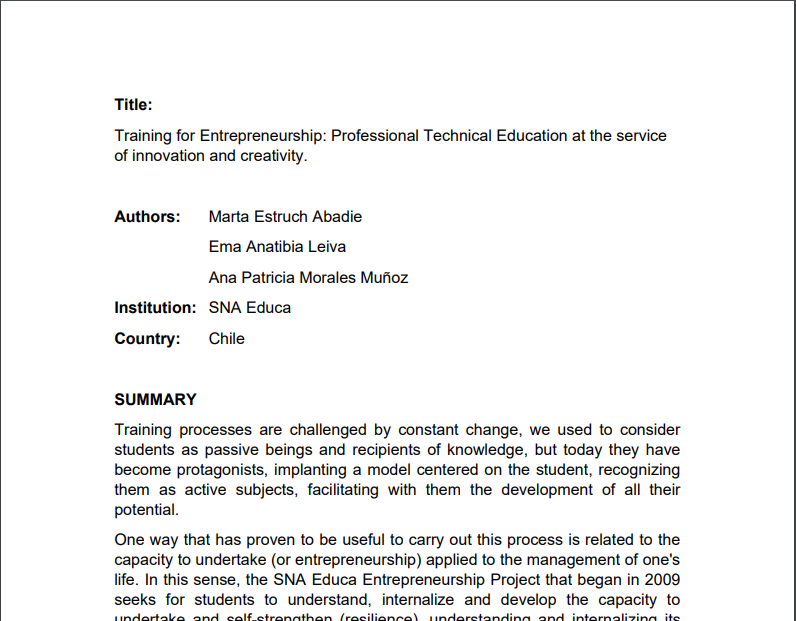 Training for Entrepreneurship: Professional Technical Education at the service of innovation and creativity.
---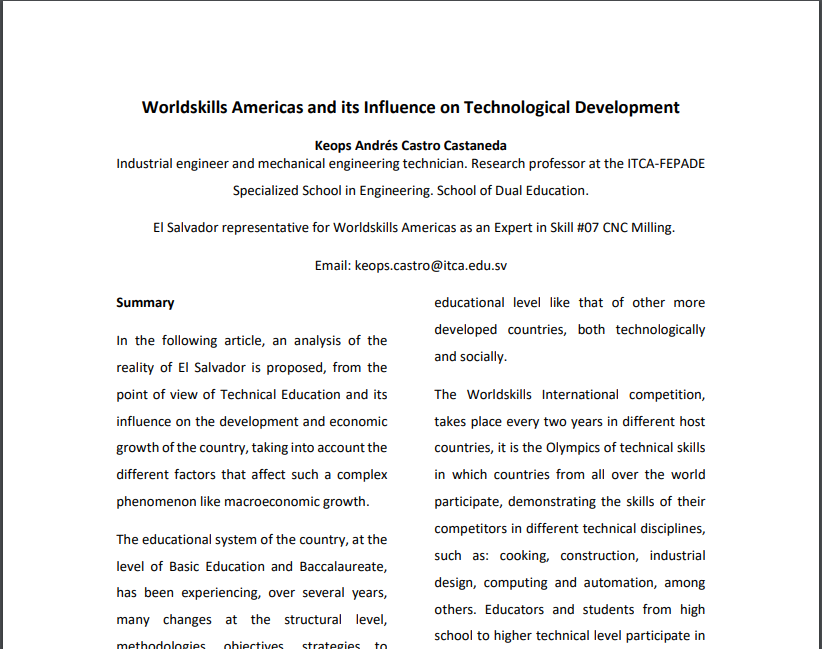 Worldskills Americas and its Influence on Technological Development
---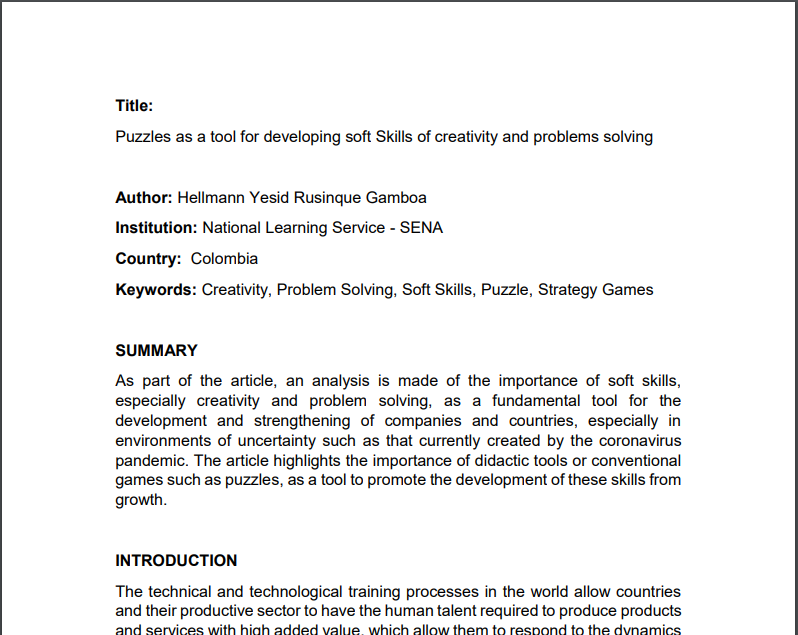 Puzzles as a tool for developing soft Skills of creativity and problem solving
---
Impact of Covid-19 on Vocational Training Institutions
---